About ShishuOne
We at ShishuOne believe that each child is a ONE of its kind.
We respect this difference and provide an environment that supports learning in the style that each child prefers. Our childcare services are aimed at providing support to working parents where we work as effective parenting partners walking hand in hand achieving each developmental milestone of the child together. We provide additional support to parents through frequent coffee meetups, Parent-Child sessions over the weekends and counseling support.
To ensure that the child is safe and parents are provided with regular updates, we use the best in technology tools. Some of these are:- CCTV Security Cameras, RFID Door Access, Mobile Apps. Rest assured that we are always at work to ensure we achieve our Mission of providing best child care services in Gurgaon. Contact us for play-school and day care facilities in Gurgaon.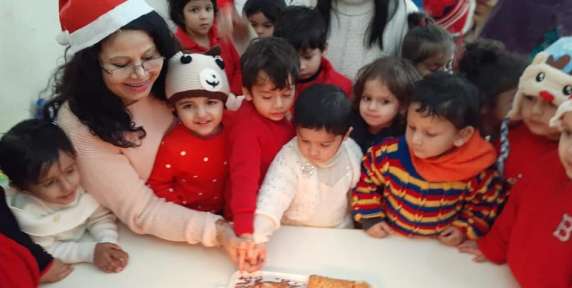 OUR MISSION
The Mission of ShishuOne is to provide young kids with :-
Safe and Loving environment
Unparalleled early education & care programs
Focus on each child, as we believe each child is ONE of its kind
OUR VISION
We aspire to make every child's introduction to education joyful and purposeful that prepares them for their lifelong journey of discovery, development, and growth. We further endeavor to be parenting partners with young parents so that they can rely on us for any social, emotional or facility support that might be required for effective and best child care. Currently, we have one facility in Gurgaon and we wish to take our services to more kids and parents in Gurgaon. ( Pre School & Day Care center in Sector 57 Gurgaon)
Make Education joyful
Journey of Discovery, Development & Growth
Parenting Partner