4 things hope you are doing with your little one this Summer Vacation!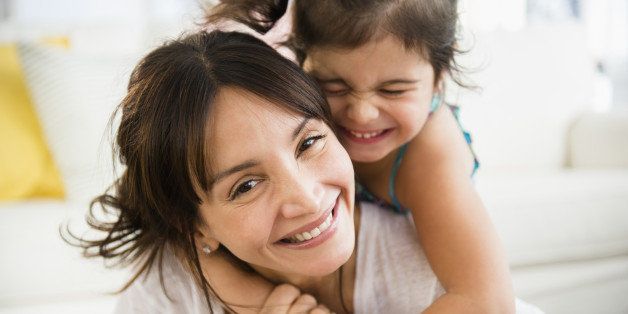 We love Summer Vacations! No rush to get up early in the morning, no shouting to get kids ready on time, no school buses honking down. Sleeping till late and then having a peaceful cup of morning tea is nothing less than a dream that young parents wait to realize during vacations. However this dream starts fading away when your little one gives in to the body clock and wakes you up even before the milk basket fellow delivers the packet outside your house door. Long summer days, no school respite, endless marathon that goes form one room to another makes summer vacation seem more torturous than the last trimester of your pregnancy that you suffered a couple of years back.
Accept the fact that cacophony will remain and marathons will continue, now lets make some sense out of these vacations so that instead of just spending these vacations with our little one we earn something out of them. Below are some activities that all young parents should necessarily seak to include in their routine.
Read. Read . Read.
Set a scheduled time for reading with your kid; before going to bed, after lunch, during midday snack. Choose a time and stick to it. Have a home library with at least 20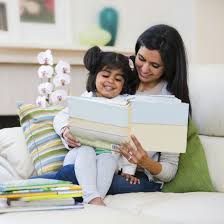 books that are age appropriate. Please note its ok if your kid wants  to read a book again and again. Just read along. Reading has its known benefits in improving literacy skills of kids along with working on their concentration and attention spans. There is enough research pointing towards the fact that good readers become great learners in life. It leads to enriching mental stimulation and reduces anxiety and stress as well. Reading time gives an excellent opportunity to parents to emotionally bond with their kids.
Some pointers on how to read to your toddler would include asking them questions about what is happening in the book, what they think will happen next and how they feel about a character. Literacy isn't just about hearing the story, it also means thinking about what is happening and understanding what is being read. You should try to make reading fun with appropriate actions and voice modulation.
Conversation Marathon
Talk to your child endlessly through the day. It will greatly improve his communication skills, exposing him to simple words that the child could use to express himself later on. Eye contact during these conversations is very important as well. He will feel heard and loved, giving his self-esteem a boost. One side rant should be avoided. Subtle signs of conversation through "agghh" and 'aa" should be recognized and given words to. Some conversation ideas that you could start of with;
Talk about everyday things you do – for example, I am cooking potatoes today, Papa loves to eat potatoes.
Talk about your child's interests. For e example if you child loves Kinder Joy, talk about the small enclosed toy. Share his excitement.
Recite Nursery Rhymes and sing songs preferably with actions.
When your child is talking show interest by smiling and looking at him
Most important, leave time after you talk to give your child a chance to reply. He might not always have the right words, but he'll still try to respond. This helps children learn about conversation
Sneak a Chore
Involve your child in everyday household chores. Involve him in laying the dinner table, putting dirty clothes in washing bag, put mommy shoes in closet, get your grandpa his medicine. In Indian families we do not involves kids in such chores till it is too late in age. We should start early as it gives kids a sense of involvement, small task accomplishment makes them confident and sharing responsibility of the house gets ingrained as an essential attribute.
Play with water
This is the only season when they can use this interesting medium to play and learn. Water by its nature is very therapeutic. Water play does not necessarily have to be loud and busy; it can be a calm activity as well. A bit like losing yourself in a coloring page, children benefit from the relaxing and repetitive nature of scooping, pouring and running their hands through the water. Much like grown-ups who enjoy relaxing in a warm bath, children can lose themselves in the physical repetition of gentle water play, allowing them to unwind, order their thoughts and relax. Provide for a deep tray, fill with water, put some bottle caps and a sponge, give a tea strainer along with a plastic glass and see your toddler lose himself in play for quite some time. For variety, you could add different food colors at different times. 
Summer vacations are the best time for you to get started. Do things with your toddler, that you have always planned to do but kept postponing. Long days, good weather, no bus honking just get up and get going. Have fun with your little one.
Preeti Vaishnavi (School – Director)
PS: Kindly leave your comments and queries in the section below. I will get back to you ASAP.