International Letterland Phonics Program
ShishuOne is the first school in Gurgaon to introduce Internationally acclaimed phonics program of LETTERLAND
What is Letterland?
Letterland is a unique, phonics-based approach to teaching reading, writing and spelling to 3-8 year olds. The Letterland characters transform plain black letter shapes into child-friendly pictograms and they all live in an imaginary place called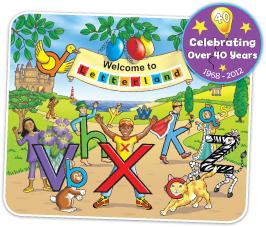 Letterland. Simple stories about the Letterland characters, explain the full range of dry phonics facts so that children are motivated to listen, to think and to learn. These stories explain letter sounds & shapes, allowing children to progress quickly to word building, reading and writing.
The steps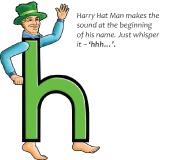 1. Letter Sounds
Once you have met the friendly Letterland characters, just start to say their names for the correct letter sound.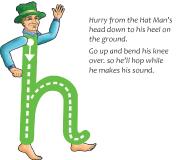 2. Letter Shapes
Simple stories about the Letterland characters ensure correct letter formation, avoiding confusion over similar looking letters.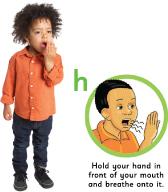 3. Action Tricks
Actions for the alphabet are linked to each character, forging a strong connection between the action, letter shape and sound.

4. Word Building
Blending & segmenting all through words is introduced very early on, covering blends, digraphs and trigraphs.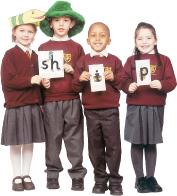 5. Advanced Spelling
Phonics stories give children a friendly logic for remembering all 44 letter sounds and their major spellings.


6. Multi-sensory Learning
Letterland activates every learning channel through music, actions, movement, song, art, craft, games and role-play.